Featured on SHOUTOUT LA: Meet Angelica Sotiriou Sotiriou | Artist
Originally published here.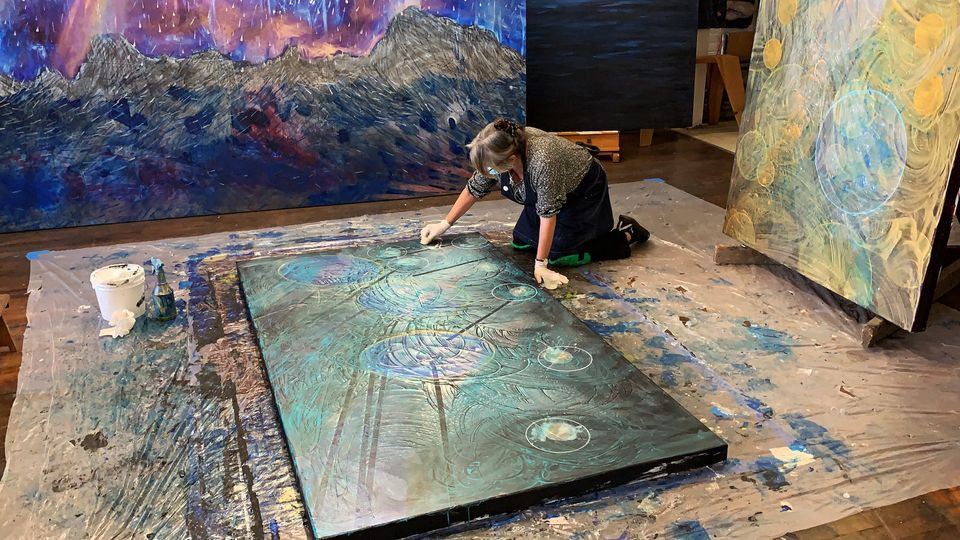 Artist Angelica Sotiriou Featured at ShoutOut LAWe had the good fortune of connecting with Angelica Sotiriou Sotiriou and we've shared our conversation below.
Hi Angelica Sotiriou, how has your work-life balance changed over time?
The word "balance" to a woman of my generation, is integrated into every decision I have ever made. As a woman career artist, it has not always been easy to find room in my life to create my works and put in the time to establish my "brand". I have worn many "hats" as a woman. Care-giving-daughter, mother, partner, career-artist, working-teacher, community member, mentor…are just a few of the roles that defined me as a woman, an artist, and the life time roles that I have loved and would have laid down my life for. There has been an ebb and flow with each role to find some semblance of balance. Striving to be equitable in the attention given and the dedication each role received, well that was and is never easy! The balance often meant that I moved much of myself out of the way, being aware to keep just enough of myself to not totally disappear…always leaving just enough of me to maintain a sense of place. Dogged-tenacity, a strong sense of my creative-self and hard work saved me, forming me and my career as an artist. It, art, became my secret driving force behind every morning I awakened. I managed to always give a gentle nod to my art career, one toe so to speak, was always in the mix, as the younger version of my multi-tasking self stayed the course. Balance is a wonderful goal but, as I said, the many women of my generation, as I did, spent the early pre-dawn morning hours in her garage working on her art while her children safely slept. Sometimes, when dividing the pie there was not enough for her…but, that never stopped her. She kept on, kept going, never losing sight of who she was and is. I guess you could say, that IS my "brand".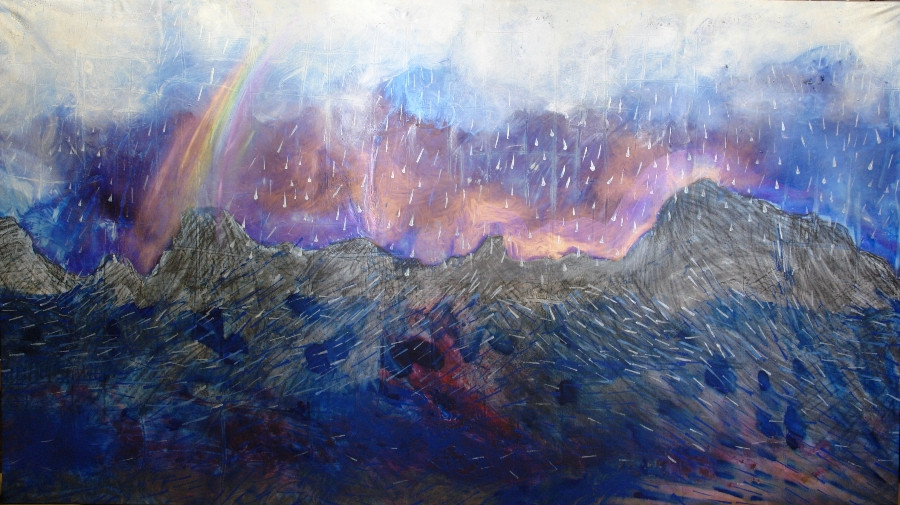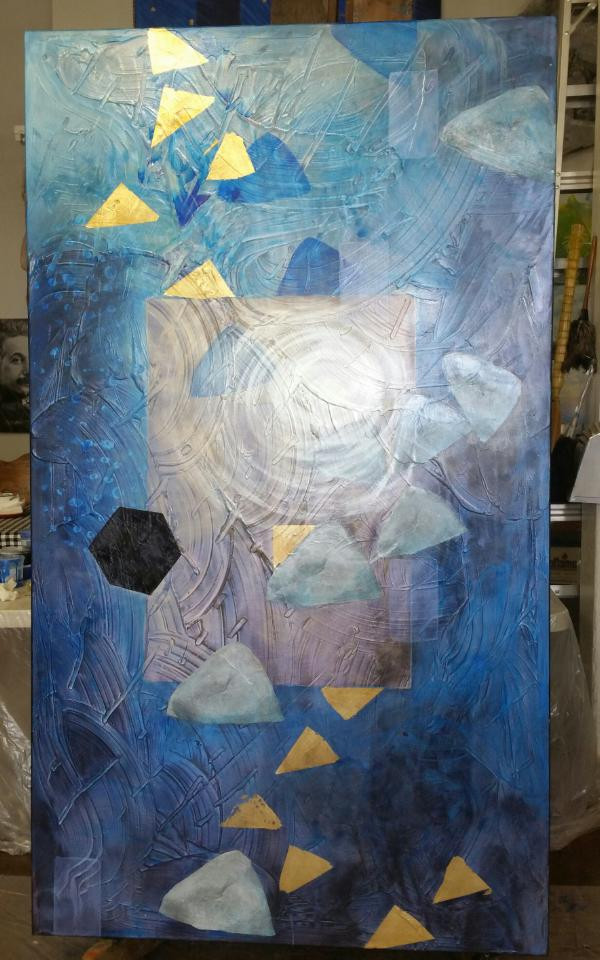 Let's talk shop? Tell us more about your career, what can you share with our community?
Tenacity, blind faith, hard work, passionate commitment and long-suffering were my devoted partners in my career as an artist. The world has changed since I was a young woman. I was raised in a first generation Greek home. Women did not grow up to become "artists"! As a "creative" there was no other choice for me other than to become an artist. I had absolutely no choice. I was of the generation where home-making and typing were our electives in junior high. In the 1970's UCLA graduate school may have appeared to be more inviting to support women artists. Judy Chicago and her "Dinner Party", the Women's Center in Los Angeles tenaciously carved a pin-hole in the glass ceiling. But, it was still a "good-old-boys-club" in Los Angeles. I was able to meet and work with wonderful artists. Lee Mullican was an incredible mentor for my work as a graduate student, as was the artist Laddie John Dill. Their unbridled accolades and support gave me confidence to continue as a artist long after graduate school was finished. When I left graduate school I became my own advocate. I never managed to find that "art rep"…I had some wonderful shows and my works were and are collected…But, I soon was overwhelmed and had not the desire to go to the many art opening to meet those who might help my career. I was far more of an introvert than I realized. I just wanted to spend whatever time I had in my studio. As earlier shared, it was all about balance. It was not always easy. But, what I have learned is that after six plus decades I never stopped growing as an artist, I never stopped making art (even if it was a daily entry in my sketchbook), I never have seen myself as anything but as an artist who is able to wear many hats. No one just becomes an artist. You either are an artist or you are not. Your understanding, your lens is always through the eyes of an artist. My works have been visual documents, sign posts of the decades of who and where I was spiritually, intellectually, what responsibilities defined my days and what life-passages were shapping my days and my art work. Today, finally, every part of me embraces every role, every shelved dream, every struggle, every success, every shortcoming, every clear-as-a-bell opinion, every moment of BEAUTY, every moment of silence…it is all good. Today, (pre-COVID) I use the gallery space in my studio to invite and show the works of other mid to late career artists who have spent their lives tenaciously making their art, diligently in their studios because they know no other voice. There is an unspoken, shared understanding among this group of working artists…we understand how we arrived at this chapter in our careers…and we can genuinely smile to one another with that all-knowing smile of artists of our generation.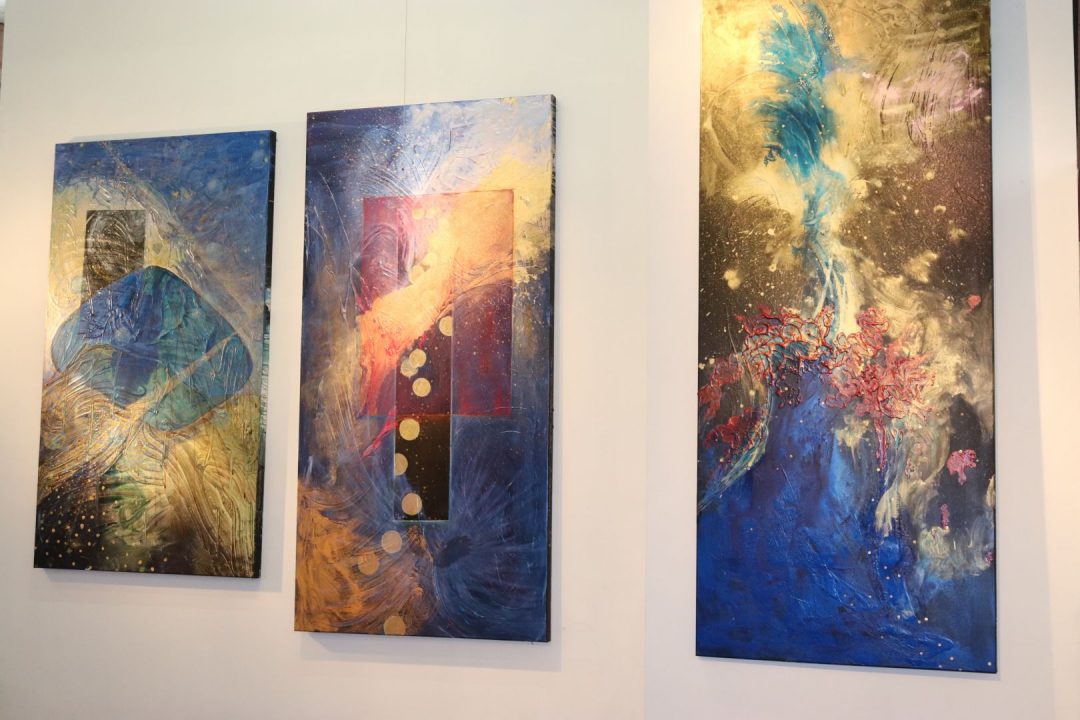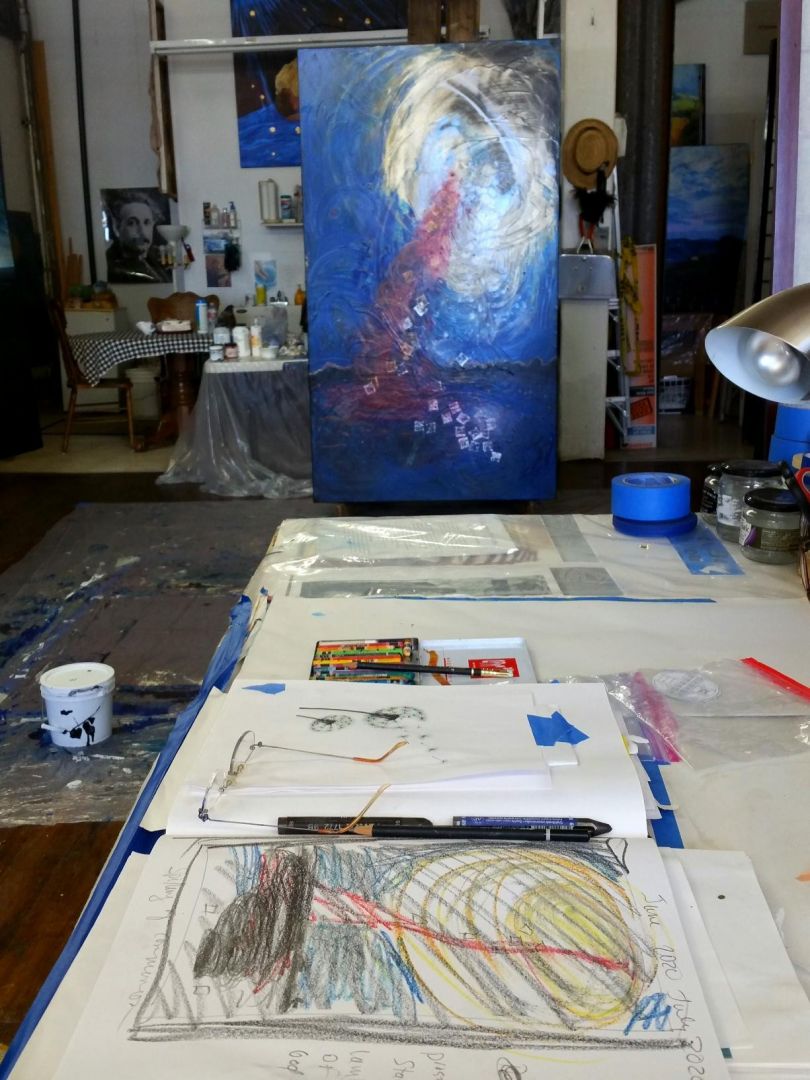 Any places to eat or things to do that you can share with our readers? If they have a friend visiting town, what are some spots they could take them to?
I would start the first day of our week vacation hiking early at Point Vicente Interpretive Center. We would hike along the Rancho Palos Verdes coastline. Perhaps the whales would be migrating. We would take in the incredible ocean view. We would pack our lunch of delicacies from the Original Giuliano's Delicatessen in Gardena on the park benches near the the lighthouse. Our afternoon would be spent touring the Point Vicente Lighthouse. Our next day would be to visit San Pedro and the Korean Bell and take in the exhibition at Angels Gate Cultural Center. We would make our way to the Arts district of San Pedro and schedule to visit some of the many artist and artist studios. Perhaps we would spend the following days visiting downtown Los Angeles. We would have a martini at the Union Station Traxx restaurant. Walking then to Philippe The Original and have their french dip. We would make our way to Olivera Street and visit LA Plaza de Cultura y Artes. We would drive to downtown LA to see the incredible architecture of Gehry and try to get tickets to a current performance. The following days we would visit Santa Monica and explore the galleries that are open during our pandemic, perhaps Bergamot and William Turner Gallery. We would visit the Santa Monica Pier and for only a dollar have our fortune read by Zoltar. We would walk along as many of the beaches collecting pocketsful of rocks and shells. Eventually we would spend a couple of our days exploring Long Beach and visit MOLA. We would talk to every one we meet and revel in how incredibly blessed it is to live here, now.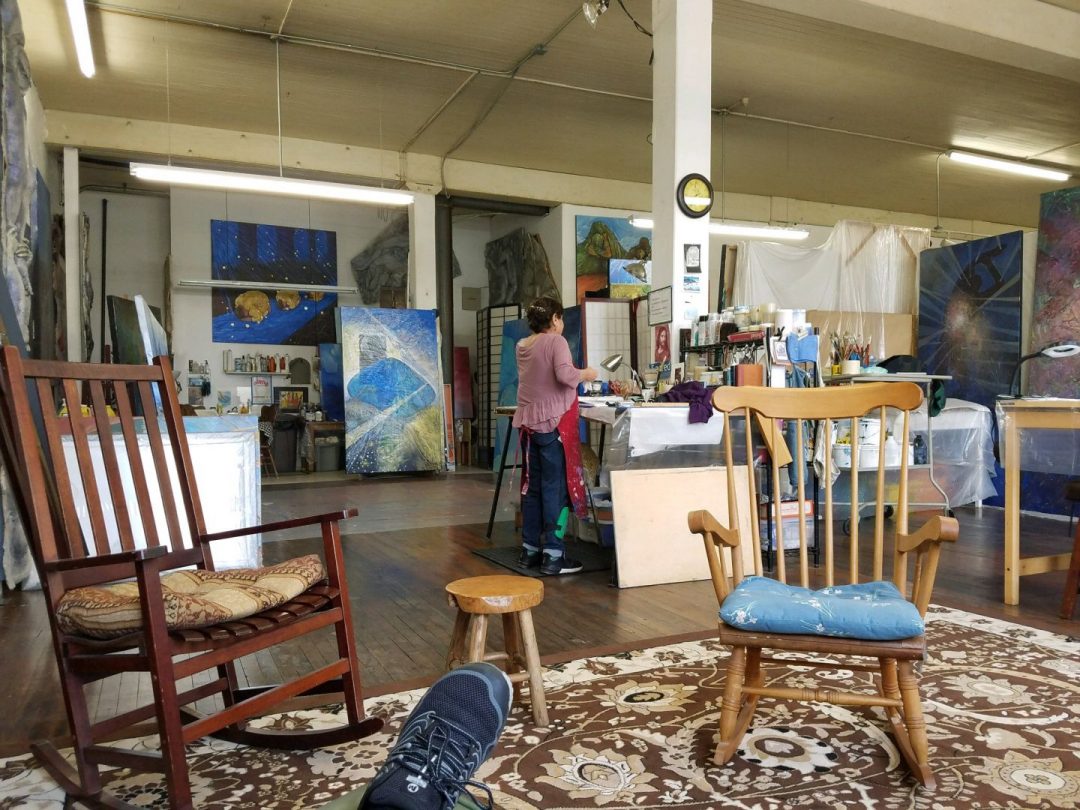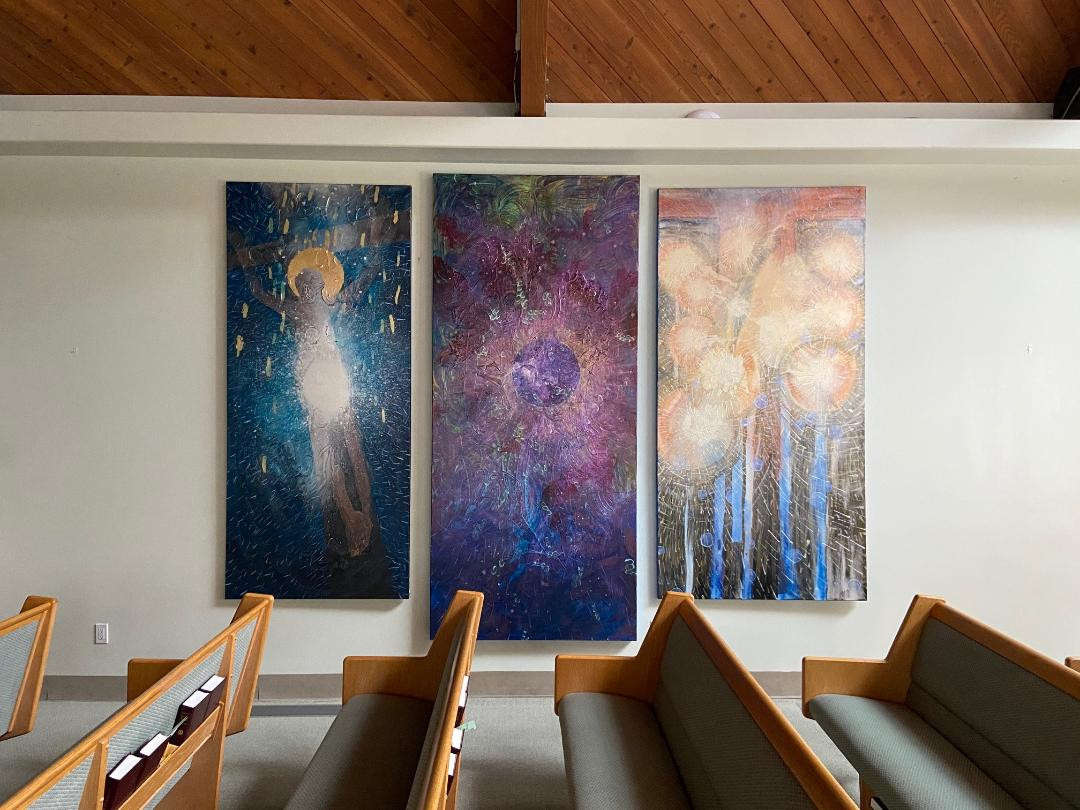 Who else deserves some credit and recognition?
I'd like to give a shoutout to the many art organizations I taught for over the last 45 years. I spent my years sharing my love of the visiual arts teaching to many students. For twenty-eight years I taught at LACMA, touring my students and other teachers…teaching in the galleries full of artists throughout time was and is the best Art History course I ever experieinced. Every group of students became a reliving of my love of the arts. LACMA, MOCA LAUSD, The Music Center, Angels Gate Cultural Center, USC, UCLA were pivotal in shaping, strengthening and clarifying my own understanding of the valuable presence of the visual arts in every life. The lives of the women before me through the arts and literature were my impetus to stay the course. George Eliot, Slyvia Plath, May Sarton, Ann Truitt, Madeline L'engle, Camille Claudel, Frida Kahlo, Sonia Delaunay, Eva Hesse, Judy Baca…shaped my trajectory. The studio artists of Angels Gate Community Ctr. and studio artists of The LOFT Building, 4th and Mesa, San Pedro artists modeled how they just always showed up and "did the work". Their lives fueled my belief that I am an "artist"… But, I must say and give credit to…my Dad was my first mentor. He passed when I was a young teen. But, he had time to go to every art show in high school and was often the one who spent hours posing for me for my clumsy life drawings. His attention to listening to my long explanations of my childhood sketches gave me the courage to use the visual arts as my life-long language…my "voice".